The first half of this one hour webinar will review the Customer or User Interview process from start to close showing how you can discover as much about your customer-to-be's life without giving anything away about your idea or product. If you do this right, information you discover includes  who your first paying customers will be, what language to use to communicate with them and exactly what features your product or service needs for version 1.
Get this wrong and it could cost you $100,000s, lost time and lost idea.
In the next installment of CNRG series, Brian Dorricott from Meteorical joins us to provide an overview of the process of starting with an idea all the way to a business proposition. Brian has helped clients understand the process and make the right decisions resulting in savings of more than $100,000.
To attend, please email me through the Contact Us page.
12-Mar-19: Structure your company for future growth
Are you frustrated and fed up with constantly fighting fires?  Having to make every decision because your people won't take responsibility?
Having the right people in the right roles is the key to growth.  But that only happens when you have well defined accountabilities whereby every person knows exactly what they're responsible and accountable for with clear KPIs.
I'm sure you're familiar with the saying, "Promote your best tradesperson to a foreman and you lose your best tradesperson and get a lousy foreman."
Using the GWC filter you'll know if people are playing to their strengths and if not, what role would best suit. This increases efficiency, improves job satisfaction, reduces re-work and ultimately raises profitability while recovering wasted time.
19 & 20th March – Idea Generation and Validation
Discover how to validate your idea with over 100 potential customers without giving away your idea. This workshop covers the "Discovery" phase: the time before any product or service is built.
We examine the Growth Model and concentrate on the "Discovery Section" collecting evidence for product specification, development, future marketing and sales. We dive into the Value Proposition Canvas™ and complete it for our idea establishing a number of "hypothesis" (this is similar to the "Analysis" stage of Design Thinking).
20-Mar-19: Where to find Customers & Interviewees
Having understood what questions to ask for your surveys or created your Minimum Viable Proposition (i.e. the product your going to sell to people), how do you find users and customers? The first half of this one hour webinar will reveal a large number of places you can find your customers-to-be so that you can extend the reach of your interviews and sales outside your current network. We will review how to maximise the use of sources including Facebook, LinkedIn and some less obvious places too. At the same time we will examine how to use this to build your expertise and brand so that you become someone people will refer to when they are trying to work out how to solve their problem.
14th & 15th May – Pitching and funding options
This workshop is targeted at those who need to get a very fast and quick understanding of the different funding options available to businesses as they grow. The second part is spent preparing attendees to pitch their idea by examining the background work that goes into producing a pitch and finally cover some pitching techniques.
Cover the funding options available to a business how to stage them over time: FFF (Friends, Fools & Family), pre-sales, Grants, Loans, Convertible Notes, Crowd Funding (Pre-sales & Equity), Equity (Accelerator, Angel Networks, Venture Capital, SAFE, ESIC, IRR), IPO. Look at advantages, disadvantages and challenges of each option and the preferred path.
22nd May – Pitching and funding options
Knowing your real costs from development to delivery is essential when building your business model.
During this workshop we'll look at how you prove you will have a company that can make a profit. You will also learn how to value your company and draft an investment proposition.
12-Feb-19: Manage Risk in Uncertain Times
The world is changing fast. How do you predict, prepare, respond and do more than just survive?
Donald Trump. Elections. Artificial Intelligence. Interest rate rises. Customer bankruptcy. Social Media. Energy cost & outages. The China effect. Disruption. GFC. That's just for starters… and 2019 will bring many more.
The first session sets the foundations where you will determine your risks, rate each and decide which ones you can control and mitigate. Collaborating with fellow participants will help you design strategies to overcome issues which you can control while staying cognisant of and mitigate external factors you can't.
7-Feb-19: Converting your Side-Hustle into a Second Income
In the next installment of IML's webinar series, Brian Dorricott from Meteorical joins us to provide an overview of the process of starting with an idea all the way to a business proposition. Brian has helped clients understand the process and make the right decisions resulting in savings of more than $100,000.
Brian Dorricott has built and sold two businesses and completed decades of research into the optimum strategy to establish the best process which has just five key steps that you can easily follow. On the way we'll discuss issues around idea theft, how to utilise your key insights and how much of your time it will all take.
Jan-19 Connect@Lindfield
Connect@Lindfield is specifically designed for hardware startups in the devices and IoT space.
Delivered at no cost to you by Lynne Teo and Brian Dorricott, the eight week intensive pre-accelerator experience will arm hardware start-ups with the business knowledge, connections and technical expertise to further refine their sustainable business model, seek funding for runway and apply for further acceleration or incubation.
14-Dec-18:  DemoDay & Expo for 2018 cohort of UTS:BCII's 81516
Come meet the latest batch of 3rd year students of BCII and see their startup pitches. This is an interdisciplinary cohort of 100+ amazing students who have two weeks to get from idea to startup. To turbocharge that process, they have completed a business model design sprint with Business Models Inc., participated in the world's largest Playing Lean event, and are being mentored by a hand-picked portfolio of UTS' best entrepreneurial educators. Leading up to this event, they'll continuously validate their ideas, participate in a public panel talk about student entrepreneurship, learn about IP from one of Australia's top IP specialists, and complete an angel fund simulation in competition with a highly experienced angel.
Brian Dorricott will be one of the judges at this event.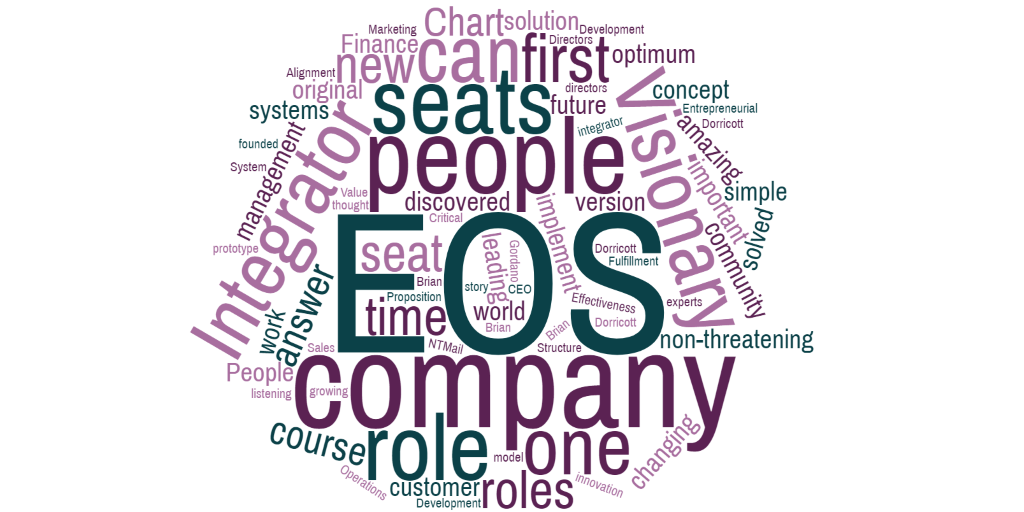 21-Nov-18: Developing your Executive Team
Do you want to expand your business? Come to this event to discover simple management concepts and practical tools to take your business to the next level.
The topics will include:
an introduction to the Entrepreneurial Operating System (EOS)
the 5 key roles or "seats" in a business
implementing EOS in your business
a case study from a local business (TBC)
The event is free and light refreshments will be provided.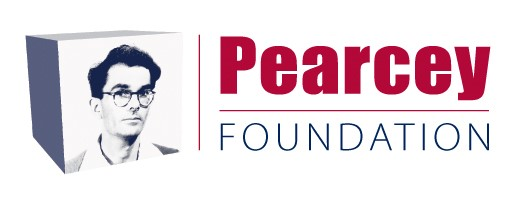 1-Nov-18: NSW ICT Entrepreneur of the Year Award
I will be a judge at the Entrepreneur of the year Award which will be presented by David Thodey, Chair of Jobs4NSW as well as the CSIRO on:
Thursday November 1 at 5.30pm
at the Sydney Startup Hub, 11-31 York St, Sydney
As well as the Award presentation, the evening will feature
a pitching competition between companies from incubators at NSW Universities, and
presentations by finalists in the NSW Young ICT Explorer initiative for school children.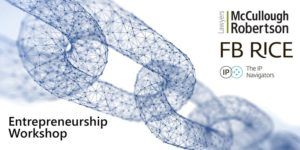 29-Oct-18: McCullough Robertson & FB Rice's Entrepreneurship Workshop
McCullough Robertson and FB Rice, in conjunction with the NSW Government Small Business month, invite you to our Entrepreneurship Workshop. It will guide you through the challenges of setting up and growing an early-stage business.
The workshop will consist of six 30 minute sessions covering:
Business structuring, planning and accounting;
Keeping your house in order (from a legal perspective) and being investment ready;
Intellectual Property (patents and trade marks);
PR and online branding;
Privacy 101; and
The journey from idea to exit (nine key areas to master).
Presenters include:
Will McCullough, Senior Associate | McCullough Robertson
Ronelle Gelenhuys PhD, Senior Associate | FB Rice
Minna Zhu, Partner | Consolid8
Michelle Winter, Managing Director | Bango Group (Bango PR & Bango Tech PR)
Brian Dorricott, Managing Director | Meteorical