There are three parts to a successful business: The Technology, The Customers and The Team/Finance. These change over time as you progress through Discovery, Traction and Growth.
We know you have the technology; the product or service you are going to sell. We help you understand the other parts – The Customers and The Team; How to gain Traction and Grow.
Lean Commercialisation is the process which combines years of research and insights from Jim Collins, Alexander Osterwalder, Prof Clayton Christensen, Verne Harnish, Geoffery Moore, etc. put together by a founder of multiple businesses in a way you can understand and use immediately.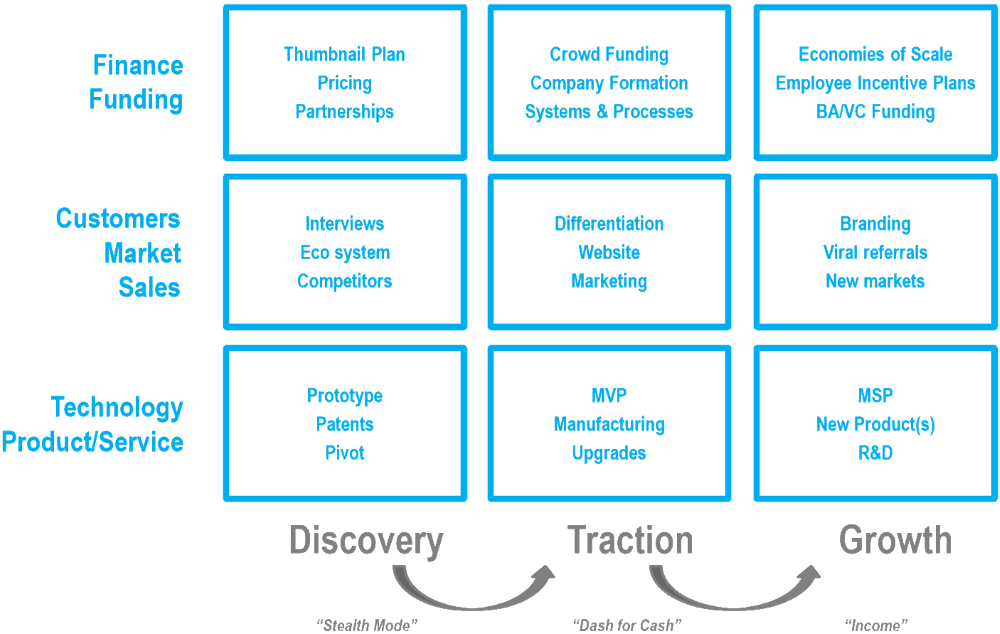 How and Why Lean Commercialisation works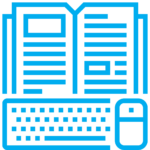 We provide you with unlimited access to our online videos and worksheets. Why?
You can watch it as many times as you like.
You can select the best time for you. On the train, in the evening or weekend.
Worksheets increase your effective use of time.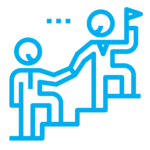 A highly experienced, former CEO will facilitate your progress. Why?
They will answer any questions you may have about what you're learning.
They will challenge your understanding of your business and its potential.
They will make sure you really are on the right track.
Subscription Levels
We have several subscription levels to suit your plans all listed in US dollars below. You can cancel at any time. If you wish, you can always sign up for a month and then cancel once you've watched all the videos and/or attended the webinar of your choice.
Basic
Nuggets
AI Recommendation
Standard
Basic Nuggets
6 Enhanced Nuggets
AI Recommendation
Q&A for each nugget
Webinar
Basic Nuggets
6 Enhanced Nuggets
AI Recommendation
Q&A for each nugget
Monthly Webinars
Shared monthly Q&A
Mastermind
Basic Nuggets
6 Enhanced Nuggets
AI Recommendation
Q&A for each nugget
Monthly Webinars
Shared monthly Q&A
Monthly Mastermind Session
Do I need to work full time?
No. Many people go though the process part time, taking around six months to complete all five Discovery Stage courses at the same time as spending time with their family and combining it with their full-time job.
Do I need to patent my idea first?
No. You don't need to discuss your idea or invention during the Discovery Stage since you are collecting information about the problems that your potential customers are facing. This means there is no requirement to have started the patenting process. However, once something that is novel and inventive has been identified, we recommend you speak to a qualified Patent Attorney to consider starting the process.
How does this save me so much money?
Lean Commercialisation turns the conventional wisdom on its head: we advocate selling the product before building it (obviously setting the right expectations for delivery). Why? Because you only need to build exactly what the customers want. No need for version 1, 2, 3, etc. before you make a sale. That has saved our clients $100,000s.
Online Training
Complementary
AI
Weekly Webinars
Speak to our specialist at one of our weekly webinars. Your first session is complementary.
Engage your Guide
We can provide you with your own personal guide who will keep you on the right track for your idea (every idea is different after all).